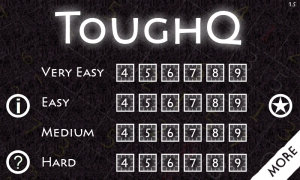 The goal of the game is to fill entire square with numbers. Each number can be placed only once in the row and column. Red color means that there are at least two identical numbers in the row or column. You have limited number of hints to help you solve the puzzle.
This game is NOT Sudoku.
Game board can be 4×4, 5×5, 6×6, 7×7, 8×8, 9×9 squares with four level of difficulties.
Paid Version
FREE Version